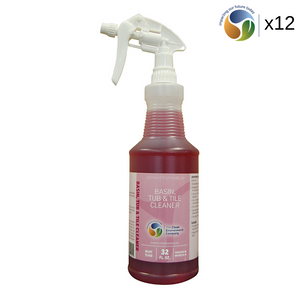 A naturally derived cleaner made primarily from replenishable natural resources.
Rapidly cleans and removes soap scum, lime, scale, body oils and other deposits from shower walls and doors, sinks, ceramic tile, fiberglass, vinyl, porcelain and stainless steel.
Deodorizes as it cleans. Acid free.
May be sprayed without generating noxious or toxic fumes.
Outperforms traditional cleaners.
Non-hazardous, biodegradable and non-toxic.