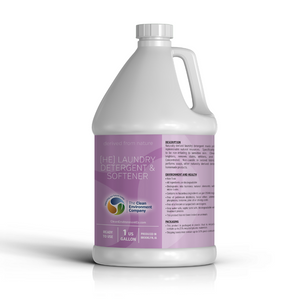 A naturally derived laundry detergent and pre-spotter made primarily from replenishable natural resources.
Cleans, softens, brightens, whitens, deodorizes and removes stains.
Extremely concentrated.
Non-caustic to extend fabric life.
Out performs soaps, other naturally derived detergents and homemade products.
Non-hazardous, biodegradable, non-toxic and specially formulated to be non-irritating to skin.
Normal load uses only one ounce per load, so is less expensive than other laundry detergents.