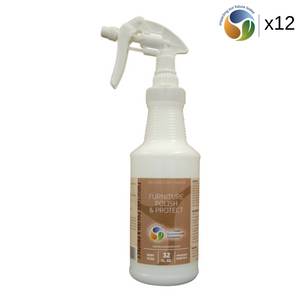 A non-toxic emulsion that cleans, polishes, protects and restores hard surfaces in one application
The hard sheen allows the natural beauty of the surface to shine through.
Surfaces treated with this will resist resoiling and fingerprints longer than conventional polishes.
Safe for use on metal, glass, plastic, aluminum, chrome or any surface not harmed by water.